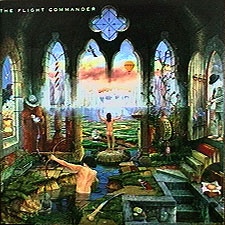 A Room Full Of This - Track List: There are some full song MP3's
Epilogue, The Waterwheel, A Dark Heart, A Room Full Of This, Planecrash On The Sun, Slingshot Buzzard, In The Arc Of The Bow, Lazy, Time To Let Go, Meanwhile 30 Years Later, At One With The Rain, Metamorphosis (We Can Fly), It Sleeps In You.
We tagged on a couple of extra tracks on the CD, which were actually demos we'd done for a more Artery-esque project a few years earlier. They were called: So Many People, It's Christmas Again (which, by the way is not a hymn!)
Planecrash On The Sun: was released as a single.
Additional tracks were: Mister Magpie, In Cairo, The Unknown.

We also did a couple of videos, and there are YouTube movies of Planecrash and Mr. Magpie